Bike (I LOCK IT) - External supply (5V) Bike (I LOCK IT) - External supply (5V)
---
I LOCK IT GPS Sharing Premium-Version (C2-04-S2)
with an external power supply (5V)
Technical Data:
·         Size: 160mm × 148mm × 43mm
·         max. Tire width: 64mm
·         Weight: approx. 350g
·         Connectivity: Bluetooth 4.0, GPRS, GPS
·         Connectors: USB-C charging port
·         Housing material: impact-resistant and robust plastic
·         8 mm hardened steel locking bolt
·         Open Bluetooth API

Included in the delivery:
·         1× I LOCK IT Sharing Premium-Variant (C2-04-S2)
·         1× Battery (integrated with I LOCK IT GPS)
·         1x SIM Card (integrated with I LOCK IT)
·         1× USB-cable
·         2× Flex Adapter
·         1× Mounting material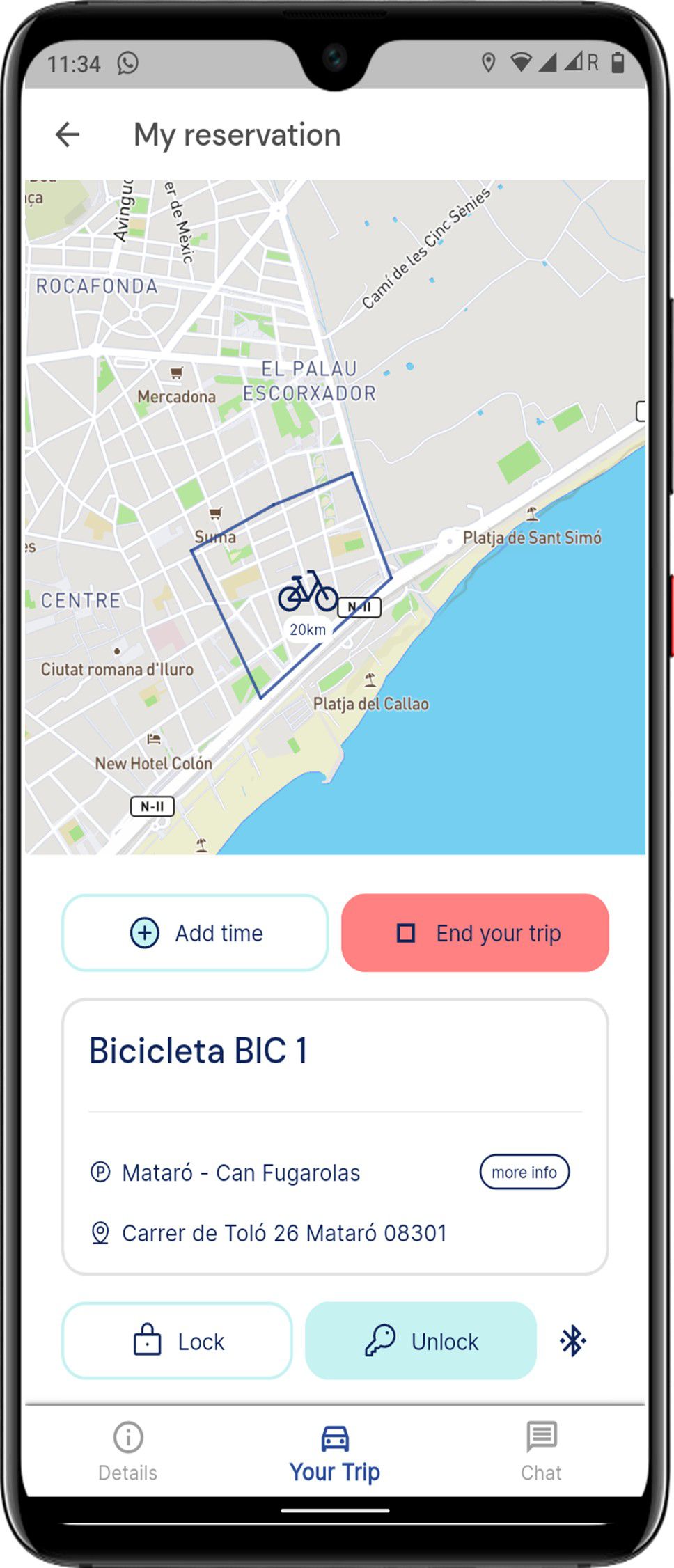 Please, find the documentation in the Platform docs:
https://docs.themobilityfactory.coop/docs/platform/hardware/ilockit#does-the-lock-fit-on-my-bike
By ordering this service I agree to the General Conditions, and I confirm that I am entitled by my organization to place this order.